HMI (Human Machine Interface)
HMI Basic Panels
Visualization allows for considerably increased process quality with compact plants or smaller applications. Featuring all important HMI basic functions, SIMATIC HMI Basic Panels 2nd Generation thus open up completely new possibilities in terms of operation and monitoring also in the field of mechanical engineering at a particularly attractive price.

Like all other devices in our product range, Basic Panels 2nd Generation offer proven SIMATIC quality and, regardless of display size, numerous software functions as standard – for example, alarm logging, recipe management, trend functions and language switching.

SIMATIC HMI Basic Panels 2nd Generation can be configured via SIMATIC WinCC (TIA Portal) in the cost-efficient Basic Edition which already offers the outstanding usability and unprecedented engineering efficiency of the Engineering Framework. The user can easily create visualization applications within short time.

As the software is scalable, he can start with a small solution and further expand it any time as required – for example by increasing the number of tags or change to panels of another performance range.
HMI Comfort Panels
All SIMATIC HMI Comfort Panels universally provide the same high-end functionality. With high-resolution widescreen displays from 4" to 22", optionally available with touch operation or control keys, they can be optimally adapted to any application.

One of the numerous innovations compared to previous SIMATIC Panels is the capability of coordinating and centrally shutting down the device displays via PROFIenergy during break times in order to reduce energy consumption.

Comfort Panels are configured using the SIMATIC WinCC Comfort Engineering Software of the new Totally Integrated Automation Portal.
Mobile HMI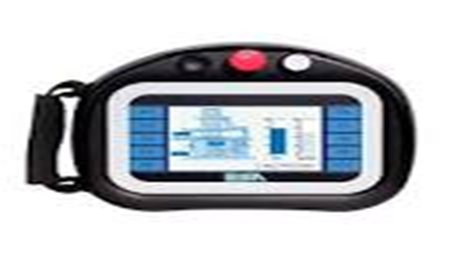 Available with either a 4, 7 or 9 inch display and wired PROFINET connection, SIMATIC HMI Mobile Panels 2nd generation transfer the functionality and performance of SIMATIC HMI Comfort Panels to mobile control units. Users benefit from more flexibility and convenience. Featuring16:9 aspect ratios and 16 million colors, the brilliant widescreen display provides clear, detail-rich visualizations, even of complex process and plant images.

The WinCC engineering tool in the TIA Portal with the new and innovative style editor ensures efficient configuration and optimal control within the corporate design. Also, the unique illuminated emergency STOP button, three-step enabling switch and flexible analysis options of the safety elements enable individual control unit integration within the safety architecture.

As such, they are ideally suited for small machines with small footprints. The compact connection box is easily mounted directly onto the control cabinet.
Our Products